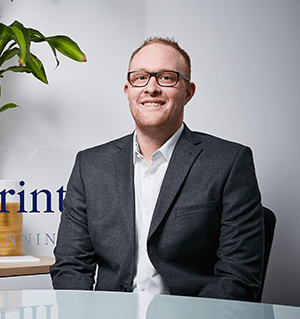 Shane Brockwell
MORTGAGE ADVISER
I've worked within the financial profession for 15 years and enjoy helping to guide clients from enquiry stage through to completion.
At work
I've worked for 15 years within the financial sector, most of which has been in financial lending. I specialise in providing solutions for clients looking to purchase their first home, re-mortgage, move house and invest in Buy to Let properties. I enjoy helping to guide those clients from an enquiry stage through to completion.
CeMap
Certificate in Mortgage Advice and Practice. The industry benchmark qualification for mortgage advisers, recognised as a mark of excellence and professionalism. Advisers attain the required understanding of mortgage policy and practice and how to effectively apply this when advising a customer.
Shane, Helen and the entire team at Fingerprint was and have always been very helpful, honest, fair and kind. Thank you so much for helping me!
Client since 30/08/2018
Truly friendly, professional, dedicated to one's strategy.
Client since 09/11/2018
I cannot praise this company enough. Especially, Shane Brockwell - he is my hero! At a time when there was so much stress in my household, Shane arrived, calmed me down, almost immediately saved me £230 a month on my mortgage payments and has found a far better product for when I am ready to buy our new house. Thank you, Shane and Co. You rock!!!
Client since 17/11/2019
Shane and the team are very knowledgeable and efficient, managing to find me a mortgage on a property that had its complications. I was very happy with the professional service and would absolutely use them again. Recommended!
Client since 19/07/2019
Right from the beginning to the very end, Shane and his team have been very helpful. Giving me the best advice and looking for a suitable mortgage deal. Many thanks, guys!
Client since 02/08/2019
We have been working with Shane at Fingerprint for the last three or so years. Our needs have not been straightforward but Shane has been there 100% for us, organising the best mortgage deal and brilliant life insurance cover. We couldn't recommend him and Fingerprint Financial Planning enough - thank you!
Client since 19/07/2019
The one thing I'm most passionate about is:
Family
On an ideal weekend, you can find me:
In the garden, having a BBQ with friends and family – but not having to clear up
My favourite holiday destination is:
Australia – I'm lucky enough to have family in Perth
My favourite song to play in the car is:
The Killers 'Mr Brightside'
The first album I bought was:
Spice Girls
If I could be any fictional character, I would be:
Iron Man
If I could turn any activity into an Olympic sport, I would win a medal in:
Eating Sweet Chilli Sensations crisps
When the dessert menu arrives, I'm looking for:
Chocolate Fudge Brownie Sundae
The three qualities that draw me to new people are:
Approachable, positive, don't take life too seriously
My pet peeve is:
Queue jumpers
The best gift I've ever received is:
My family & children
The three people at my dream dinner party would be:
Russell Brand, Einstein & Arnie
The three small things that make my day better are:
Bacon sarnie, coffee & the sun
The proudest moment of my career so far is:
Achieving the 'Shoppers Choice' in the Financial Times Mystery Shop in September 2019
The three things I love most about my job are:
Providing a client with a solution, where they have been turned away by another adviser. Dealing with a complex case and providing a simple option. Saving people money.
The types of people I most enjoy working with are:
Passionate about what they do. Have a can-do attitude. Don't mind putting the kettle on!
At home
I'm married with two children and have always lived in and around Medway/Sittingbourne.
To unwind, I enjoy taking trips to France for Carp Fishing. I try hard to keep fit by running and this year, I'm due to run the London Marathon.
Contact us
Please complete the form if you have an enquiry or would like to arrange a no charge, no obligation meeting.